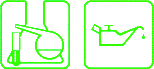 SynLube™ Lube−4−Life® 1−800−SYN−LUBE
2003 FORD SAM V-10


Over 110,000 Miles in 6 Years WITHOUT OIL CHANGES !!!
SynLube™ Lube−4−Life® System makes it possible.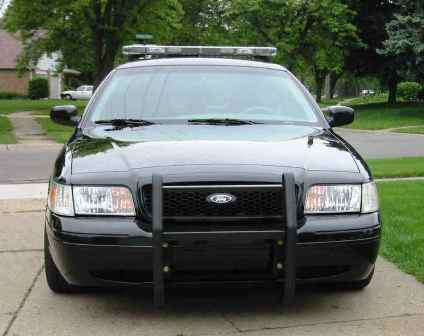 Owner: Scott Alder, San Pedro, California USA
Synner since 10,000 odo miles on August 3, 2003
Following SynLube™ Lube−4−Life® products are used:
Motor Oil SAE 5W-50
MicroGlass™ Motor Oil Filter (M22wm)
TriMag™ Motor Oil Filter Magnet (2 units)
Automatic Transmission Fluid (ATF-5)
Power Steering Fluid (PSF)
MAINTENANCE
Oil filter has been changed at about every 30,000 miles.
Additional Information
Since its inception in 1993, Scott Alder Motorsports (SAM) had a dedicated team of highly qualified engineers.

SAM specialized in the research and development of high profile vehicles, components and associated accessories for specialty markets such as street legal Hot Rods, with emphasis on higher performance, safety and durability, resulting in a series of turnkey vehicles.
Several of SAM's projects have been featured in Petersen Publishing's Hot Rod magazine and have been selected to participate in events such as the Hot Rod Shootout.
Until 2002, SAM has focused on the R&D aspects of component and vehicle systems design, with all project revenues being invested back into the company for ongoing R&D projects.
Each of SAM's eight major projects has contributed to SAM's growing vehicle systems expertise.
In 2002 SAM made commitment to focus on environmentally friendly commercial vehicles that operate on alternative motor vehicle fuels.


Scott Alder Motorsport V10 Crown Victoria
In 2002 SAM bet all their future on development of V-10 powered version of FORD Crown Victoria Police Interceptor and SynLube™ products were selected to support this project.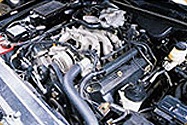 Scott Alder Motorsport V10 CNG Engine
The vehicle featured amazing performance from the 6.8L SOHC V-10 CNG fueled engine; providing 0-60mph acceleration in 6.6 seconds and 1/4mile in 15.2 seconds.
The project however never matured to the planned production as the company was not able to obtain required financing and the CNG fuel was not perceived by Police departments as practical alternative to Gasoline.
The SAM business was closed in 2008 and last reported odo reading of 120,000 odo miles was on June 14, 2009.
Current whereabouts of the vehicle are not known.
---
Home | UP | Motor Oil | ATF | Gear Oil | PSF | Grease | Coolant | Oil Filters | Magnets | Brake Fluid | Gauges | Tools | Specials | Sale Items
Send mail to synlube@synlube.com with questions or comments about this web site.
Copyright © 1996-2013 SynLube Incorporated
Last modified: 2013-04-04
Lube−4−Life®   is a Registered Trademark of   SynLube Incorporated







This web page was successfully Validated as: "HTML 5 with CSS level 3" and tested in all above browsers