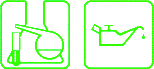 SynLube™ Lube-4-Life®    1-800-SYN-LUBE
SynLube Press Releases
[ Home ]   [ Contact Us ]   [ How to Order ]   [ PRICE LIST ]   [ Web Map ]   [ LINKS ]
[ Products ] [ Motor Oil ] [ ATF ] [ Gear Oil ] [ PSF ] [ Grease ] [ Coolant ] [ Oil Filters ] [ Magnets ] [ Brake Fluid ]
Company [ History ] [ Associations ] [ Mission ] [ News ] [ Press Releases ]
Product [ Guarantee ] [ Oil Comparison ] [ SynLube Uses ] [ No Oil Change ] [ Long Term Tests ] [ Warranty ]
---
Check out our latest PRESS RELEASE ! click here
"Another vehicle goes 210,529 miles with just one motor oil change!"
---
Check out our latest PRESS RELEASE ! click here
"Another car goes 154,072 miles without oil changes!"
---
Check out one of our latest Customer Profile Pages ! click here
"2005 CHEVROLET Tahoe with 102,369 odo miles!"
---

click here
"Another OEM uses SynLube™ Lube-4-Life® as new vehicle fill!"
---
Read out our latest Publications Article: FOREVER ! click here
"Want to keep your brand new 2012/13 Model Year vehicle forever ? You have to read this !!! "
---
All SynLube™ Products are proudly "Made in USA "
[ Home ]   [ Motor Oil ] [ ATF ] [ Gear Oil ] [ PSF ] [ Grease ] [ Coolant ] [ Oil Filters ] [ Magnets ] [ Brake Fluid ] [ Gauges ] [ Tools ] [ Specials ] [ Sale Items ]
Send mail to synlube@synlube.com with questions or comments about this web site.
Copyright © 1996-2012 SynLube Incorporated
Last modified: September 14, 2012
Lube-4-Life®   is a Registered Trademark of   SynLube Incorporated
---







This web page was successfully Validated as: "XHTML 1.0 Transitional with CSS" and tested in all above browsers