2002 FORD F150 2WD


86,381 Miles in 11 Years without OIL CHANGE !!!
SynLube™ Lube−4−Life® System makes it possible.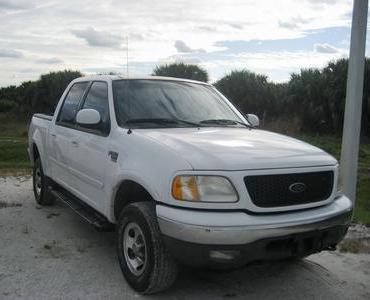 Owner: National Wildlife Refuge
Vero Beach, Florida USA
Synner from December 17, 2002 @ 2,407 miles to February 12, 2014
Following SynLube™ Lube−4−Life® products were used:
Motor Oil SAE 5W-50

used in the V6 4.2L engine

MicroGlas™ Oil Filter (Fnl)
TriMag™ Oil Filter Magnet (2 units)
Gear Oil SAE 70W-90 (RE)

used in the rear differential

Automatic Transmission Fluid (ATF-5)
MAINTENANCE
Oil filter has been changed annually.
Additional Information
Car was sold @ 88,788 miles in February 2014
---