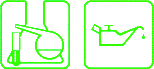 SynLube™ Lube−4−Life® 1−800−SYN−LUBE
1946 CHEVROLET Sports Sedan


Over 20,000 kilometers (12,400 miles) in 6 years
WITH ONLY ONE MOTOR OIL CHANGE !!!
SynLube™ made it possible.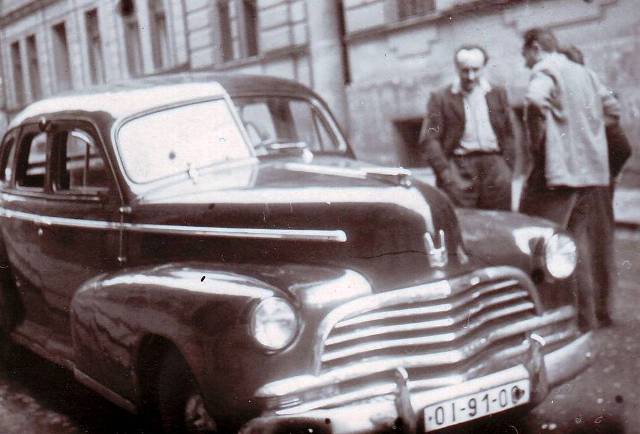 Synner since 120 odo kilometers in March 1946
This is the absolutely first car that utilized still "experimental" SynLube™ Lubricants.
This was one of four "official" test cars that were owned and operated by Canadian Government and were based in Prague Czechoslovakia from 1946 to 1952, used only in Czechoslovakia and mostly for chauffeuring Diplomats to various official functions and also to and from Prague Airport.
Lubricants that were available at that time in Czechoslovakia were of rather poor quality and generally sourced from Russia.
Canadian Government officials refused to be chauffeured in Russian or Czech made cars, and elected to import cars for their own use from North America.
Of course there was no support for Chevrolet in Czechoslovakia, and import of Motor Oil from Canada or USA for Oil Changes was not possible.
SynLube™ Lubricants were even then a very practical solution, that eliminated frequent oil changes.
Following SynLube™ products were used:
SynLube Universal Oil

used in the 6 cylinder Engine

SynLube Universal Oil

used in the 3-speed Transmission

SynLube Universal Oil

used in the Rear Differential
MAINTENANCE
No oil changes were made during first 4 years of operation on SynLube™ .
In 1950 the Motor Oil and Filter was changed at about 10,000 odo kilometers.
Additional Information
This Chevy was the very first "test car" into which SynLube™ was installed in Europe in 1946.
The same lubricant was also used in the 3-speed manual transmission and in the rear differential.
The SynLube™ lubricants were installed at first oil change when all OEM oils were drained after initial 120 km break-in period.
The car was operated for 10,000 km without oil changes!
The vehicle was sold in 1952 in Czechoslovakia where it was licensed.

The SynLube™ lubricants were at that time still a "top secret" and in "experimental stage" so all the lubricants were replaced with conventional oils, before the car was sold to the new private owner by the Canadian Government that owned this particular car.
---