1982 HONDA City

About 87,000 kilometers in Seven Years WITHOUT OIL CHANGES !!!
SynLube™ Lube−4−Life® System makes it possible.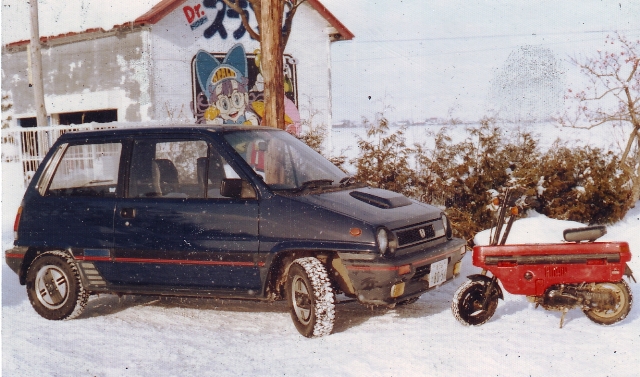 Owner: Suki Somato, Hokkaido JAPAN
Synner since 3/20/1982 @ 2,520 kilometers
Following SynLube™ Lube−4−Life® products were used:
Motor Oil SAE 5W-50
TwinMag™ Oil Filter Magnet (1 unit)
Gear Oil SAE 70W-90

used in the 5-speed FWD transaxle
MAINTENANCE
OEM Oil filter has been changed every year.
Oil Consumption
About 6,000 kilometers per Liter of ADD OIL
Additional Information
The car was retired in 1989 as it could not pass Japanese Safety Inspection due to excessive body rust.
Owner however kept the "Motocompo" till December 2010 when he sold it on E-Bay.
Current whereabouts of the bike are not known.
---