Home | What's New | Contact Us | How to Order | PRICE LIST | Sitemap | Publications | FAQ | LINKS

SynLube™ Lube−4−Life®
2005 OKA Race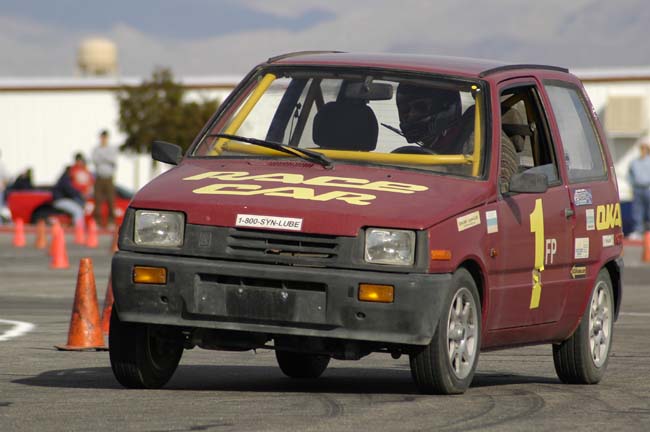 Driven by: Miro Kefurt
Synner since: December 5, 2004 @ 112 odo kilometers
---
This 2005 OKA Race car successfully competed in "SCCA AutoCross in Las Vegas Region", finishing 1st overall for the 2005 race season.
(LVRSCCA).
---
Following Products were installed:
---
Vehicle Data
Engine Transmission

4 speed fully synchronized
MAINTENANCE
NONE
---
Made in USA SynLube™ Lube−4−Life® products are 100% Synthetic non-petroleum colloidal lubricants.
Yet another High-Performance racing vehicle proves that Permanent non-petroleum SynLube™ Lube−4−Life® Functional Fluids are a viable alternative to conventional petroleum based fluids, which must be periodically and frequently changed to maintain vehicle in a good operating condition.
You can contact the owner by e-mail: mirokefurt@aol.com
---
Home | Motor Oil | ATF | Gear Oil | PSF | Grease | Coolant | Oil Filters | Magnets | Brake Fluid | Gauges | Tools | Specials | Sale Items
Send E-mail to synlube@synlube.com with questions or comments about this web site.
Copyright © 1996-2013 SynLube Incorporated
Last modified: 2013-05-27
Lube−4−Life® is a Registered Trademark of SynLube Incorporated







This web page was successfully Validated as: "HTML 5 with CSS 3" and tested in all above browsers