Home | What's New | Contact Us | How to Order | PRICE LIST | Sitemap | Publications | FAQ | LINKS

SynLube™ Lube−4−Life®
2003 Rolls-Royce Phantom
NO OIL CHANGES !!!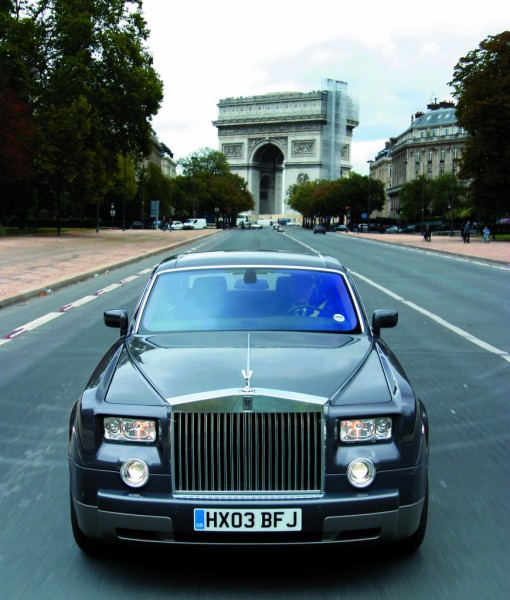 Owner: Vlad Ippel, Paris France
Synner since: 2/12/2003 @ 5,000 kilometers
SynLube™ Products used in this vehicle:
At 25,000 kilometers also following products were installed.
Automatic Transmission Fluid (AFT-5)
Gear Oil SAE 70W-90

used in the Rear Differential

Cool-4-Life™ Synthetic Coolant
Update: 131,075 kilometers on January 30, 2013
Maintenance
Motor Oil Filter was changed annually
Oil Consumption
About 6,000 kilometers per Liter of ADD OIL
Owner Comment
"After installing the ATF, Coolant and Differential Oil during 25,000 km service, my chauffeur noticed substantial increase in fuel economy and improved shifting of the transmission. I am delighted with SynLube products"
---
Home | Motor Oil | ATF | Gear Oil | PSF | Grease | Coolant | Oil Filters | Magnets | Brake Fluid | Gauges | Tools | Specials | Sale Items
Send E-mail to synlube@synlube.com with questions or comments about this web site.
Copyright © 1996-2013 SynLube Incorporated
Last modified: 2013-03-04
Lube−4−Life®   is a Registered Trademark of   SynLube Incorporated
---







This web page was successfully Validated as: "HTML 5 with CSS level 3" and tested in all above browsers