1996 GEO Metro 3d

About 22,000 Miles in 3 years WITHOUT OIL CHANGES !!!
SynLube™ Lube−4−Life® System makes it possible.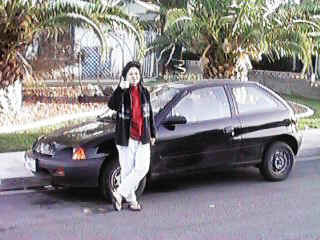 Ex-owner: Jo Jo Tai, Las Vegas, Nevada USA
synner since 2/5/2001 @ 12,049 miles
Following SynLube™ Lube−4−Life® products were used:
Motor Oil SAE 5W-50

in the 3-cylinder 1.0L engine

MicroGlass™ Oil Filter (Fns)
TriMag™ Oil Filter Magnet
Cool-4-Life™ Synthetic Coolant
MAINTENANCE
NONE
Additional Information
The vehicle was sold in 2003 when the owner has relocated to Florida and did not want to drive the car that far by herself.
At that time the car had over 34,000 odo miles.
---
Send mail to synlube@synlube.com with questions or comments about this web site.
Copyright © 1996-2014 SynLube Incorporated
Web Master: MIROX Corporation
Last Updated:
Lube−4−Life® is a Registered Trademark of SynLube Incorporated
---







This web page was successfully Validated as: "HTML 5 with CSS level 3" and tested in all above browsers