1981 De Lorean DMC


59,240 Miles in 22 Years WITH ONLY ONE OIL CHANGE !!!
SynLube™ Lube−4−Life® System makes it possible.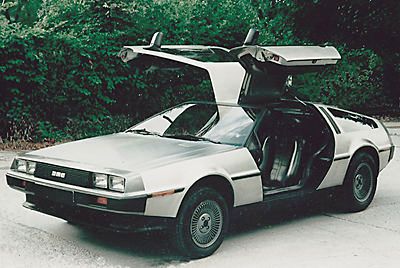 Owner: Frank Lawrence, Atlanta, Georgia USA
Synner from 2/15/1989 @ 23,500 miles
Following SynLube™ Lube−4−Life® products were used:
Motor Oil SAE 5W-50

used in the V6 2.9L engine

MicroGlas™ Oil Filter (Fwm)
TriMag™ Oil Filter Magnet (2 units)
Gear Oil SAE 70W-90 (MT)

used in the 5-speed transmission

Cool-4-Life™ Synthetic Coolant
Stop-4-Life™ DOT 5.1 Long Life Brake Fluid
MAINTENANCE
Oil filter has been changed every year.
Motor Oil has been chagned in 2000 at about 50,000 odo miles.
Additional Information
The SynLube™ GTM® Motor Oil was replaced after 10 years with "Lube-4-Life®" version of SynLube™ Motor Oil
The car was sold 3/11/2011 @ 82,740 odo miles when someone offered the original owner more than he paid for the car when he bought it "almost new" as this vehicle was originally a dealer demo in 1982.
He bought the car "for a very reasonable price" in January 1983 after The DeLorean Motor Company went bankrupt in late 1982.
---