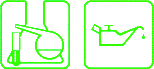 SynLube™ Lube−4−Life® 1−800−SYN−LUBE
1985 ŠKODA 120 SL


over 245,500 Kilometers in 27 Years WITH ONLY TWO OIL CHANGES !!!
SynLube™ Lube−4−Life® System makes it possible.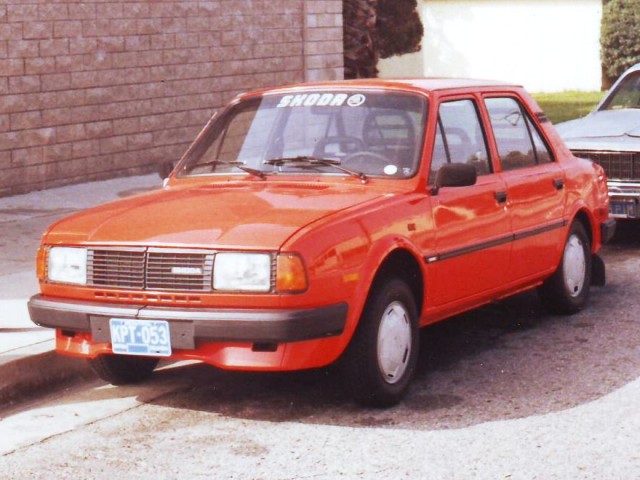 Original Owner: "Seika", Vancouver, British Columbia CANADA
Last Owner: Mario Lopez, Pacoima, California USA
Synner from 4/2/1985 @ 2,600 km
Following SynLube™ Lube−4−Life® products were used:
Motor Oil SAE 5W-50

used in the 1.2L 4-cylinder engine

MicroGlass™ Oil Filter (Fwl)
TriMag™ Oil Filter Magnet (2 units)
Gear Oil SAE 70W-90 (MT)

used in the 5-speed RWD transaxle

Cool-4-Life™ Synthetic Coolant
Stop-4-Life™ DOT 5.1 Long Life Brake Fluid
MAINTENANCE
Oil filter has been changed every year.
Motor Oil has been changed in 1995 at about 100,000 odo kilometers.
Motor Oil has been changed in 2006 at about 200,000 odo kilometers.
Additional Information
The SynLube™ GTM® Motor Oil was replaced after 10 years with "Lube-4-Life®" version of SynLube™ Motor Oil
The car was retired 11/6/2012 @ over 245,500 odo kilometers after the clutch was worn out and the 2nd gear synchro damaged. While it could have been repaired the last owner did not wanted to invest into importing the required parts from Czech Republic, as there are no SKODA dealers or spare parts are available in North America.

This vehicle was Canadian model, imported to USA in 1985 by M.I.K. Automotive Inc. of North Hollywood, California USA for the original owner who got job in entertainment industry in Hollywood California USA shortly after she bought the car new in Canada in 1985.
She owned the car for the first 4 years and driven it about 60,000 kilometers.
Over the years the vehicle had 5 owners.
---
Home | Motor Oil | ATF | Gear Oil | PSF | Grease | Coolant | Oil Filters | Magnets | Brake Fluid | Gauges | Tools | Specials | Sale Items
Send mail to synlube@aol.com with questions or comments about this web site.
Copyright © 1996-2013 SynLube Incorporated
Last modified: 2013-07-03
Lube−4−Life®   is a Registered Trademark of   SynLube Incorporated







This web page was successfully Validated as: "HTML 5 with CSS level 3" and tested in all above browsers